Free medical clinic opens in Warner Robins | News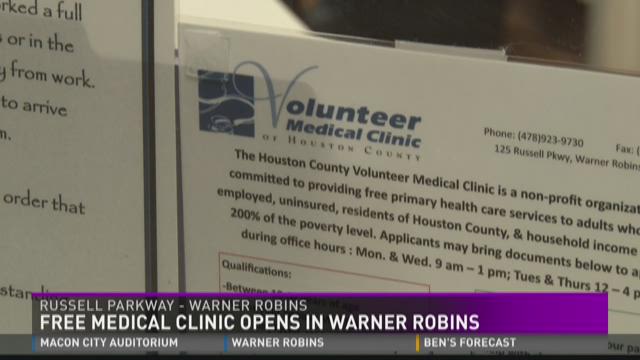 A non-profit clinic that provides free medical care to working, uninsured people in Houston County reopened today after renovations.
The Houston County Volunteer Medical Clinic celebrated with a ribbon cutting.
Their doctors and nurses provide primary care services two nights a week. The clinic relies on volunteers and donations.
Executive director Michelle Cronin says their patients have no other source for health care. "It's those that kind of fall between the cracks. They make too much to get Medicaid, they are too young for medicare but health insurance even though there is the Affordable Care Act, there's still those who cannot afford health insurance," said Cronin.
The clinic is located at 125 Russell Parkway in Warner Robins. For more information on how to qualify you can visit their website.